Overland 2 gloves, made of mesh and microfiber, have reinforced areas on the back and palm, and plastic protectors on the knuckles. The palm in microfiber is Ducati Scrambler customized with a silicon print that increases grip. The distinctive style, the attractive colour schemes - black/gray and black/yellow/suede - and the attention to detail make the Overland 2 gloves a genuine must-have.
Outside: Thermoformed neoprene insert to ensure flexibility in the back of the thumb. Suede microfibre reinforcement on the palm. Hexagon fabric (elasticated textured polyamide)
Comfort: Lycra pleats on fingers

Plus: Wrist strap. Silicon print on the palm to increase grip
Code: 98104026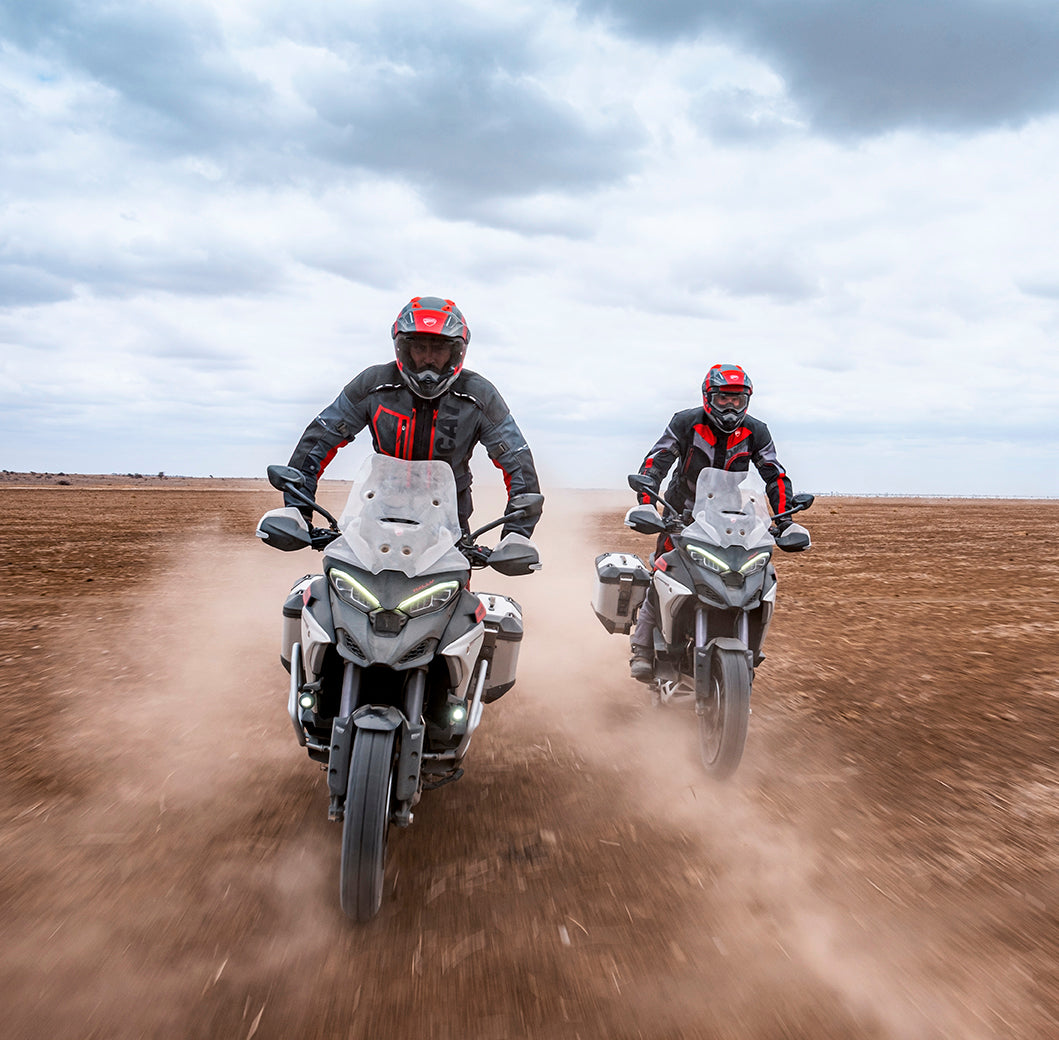 NEED SOME ASSISTANCE?
Cant find what you're looking for?
Lets us know and we can provide you with all the details