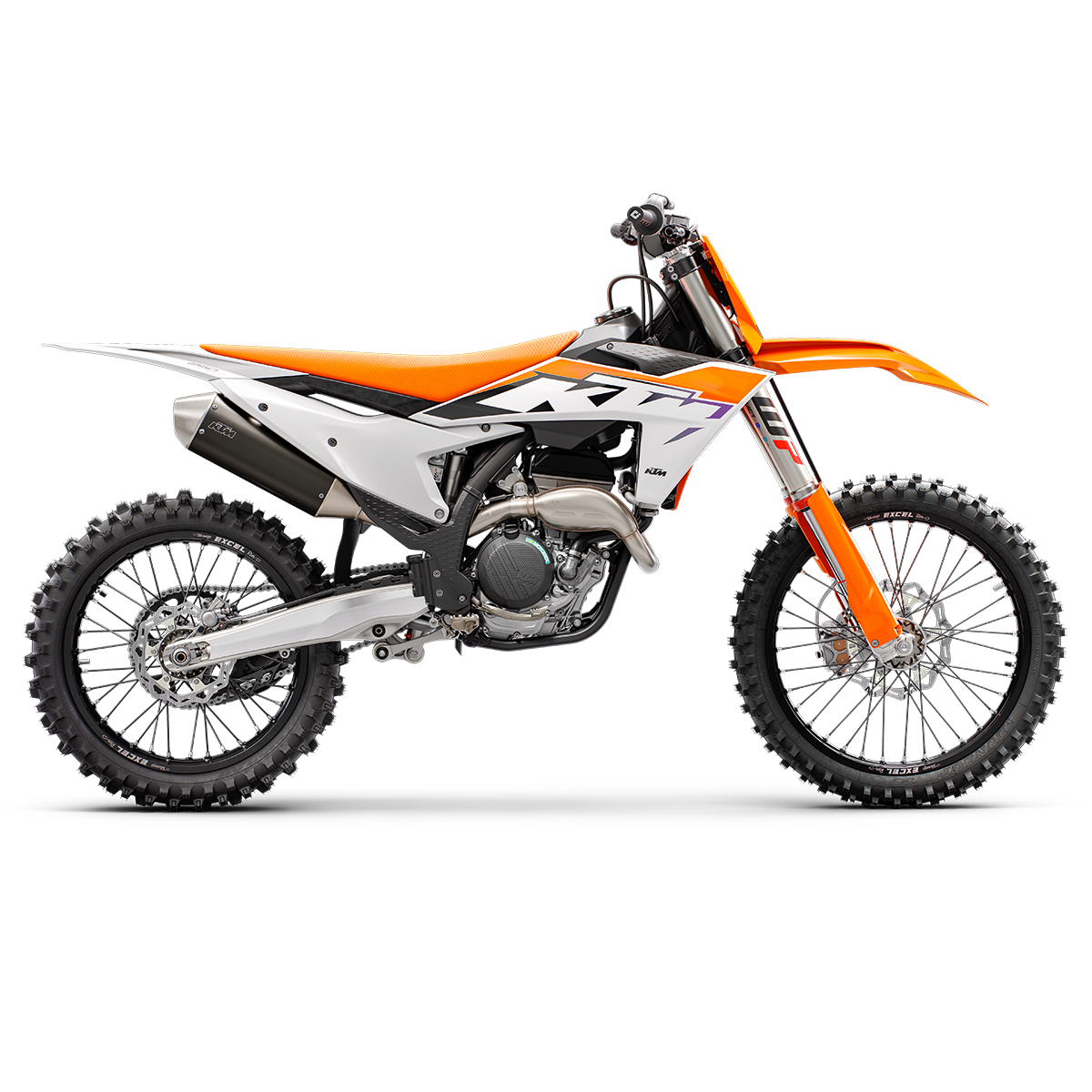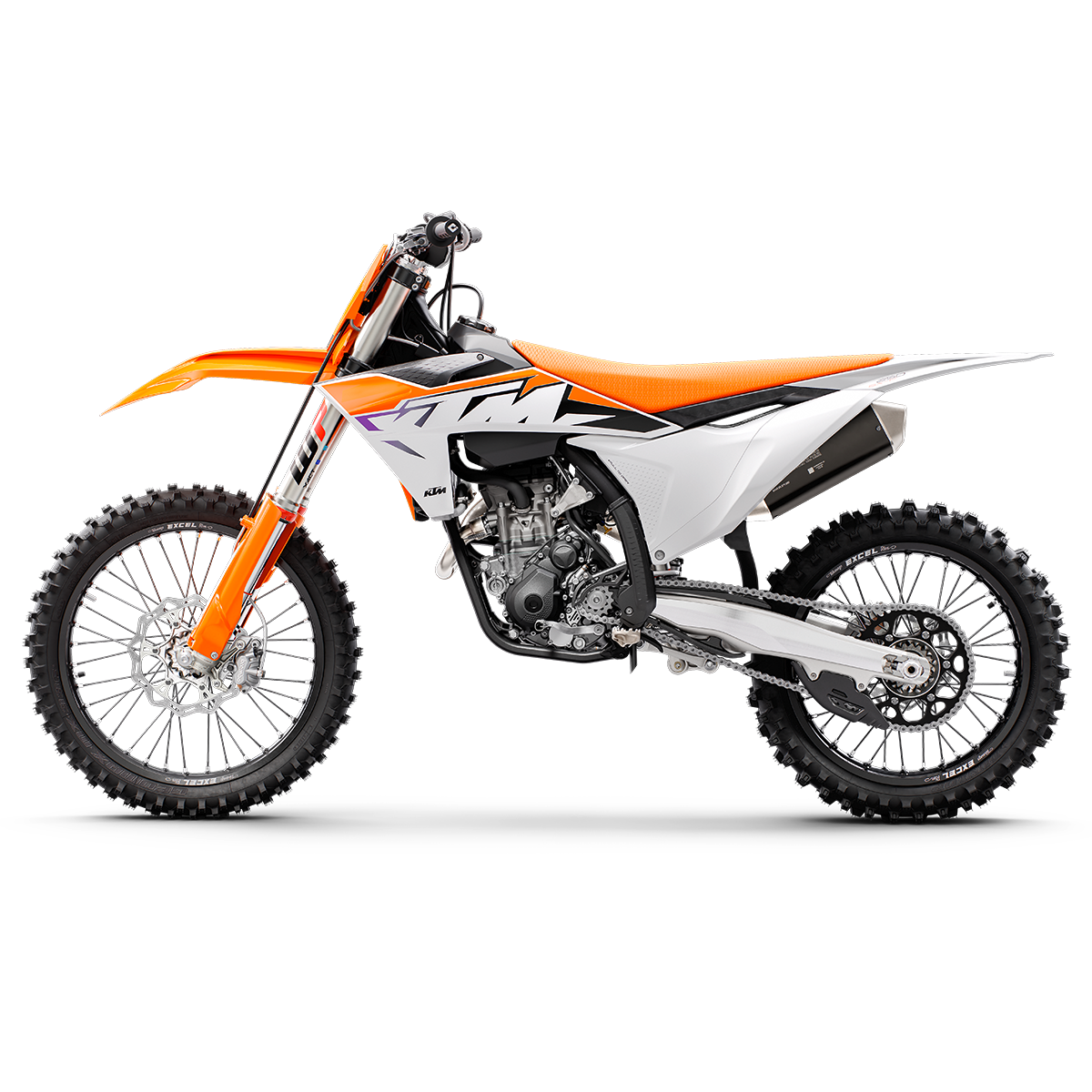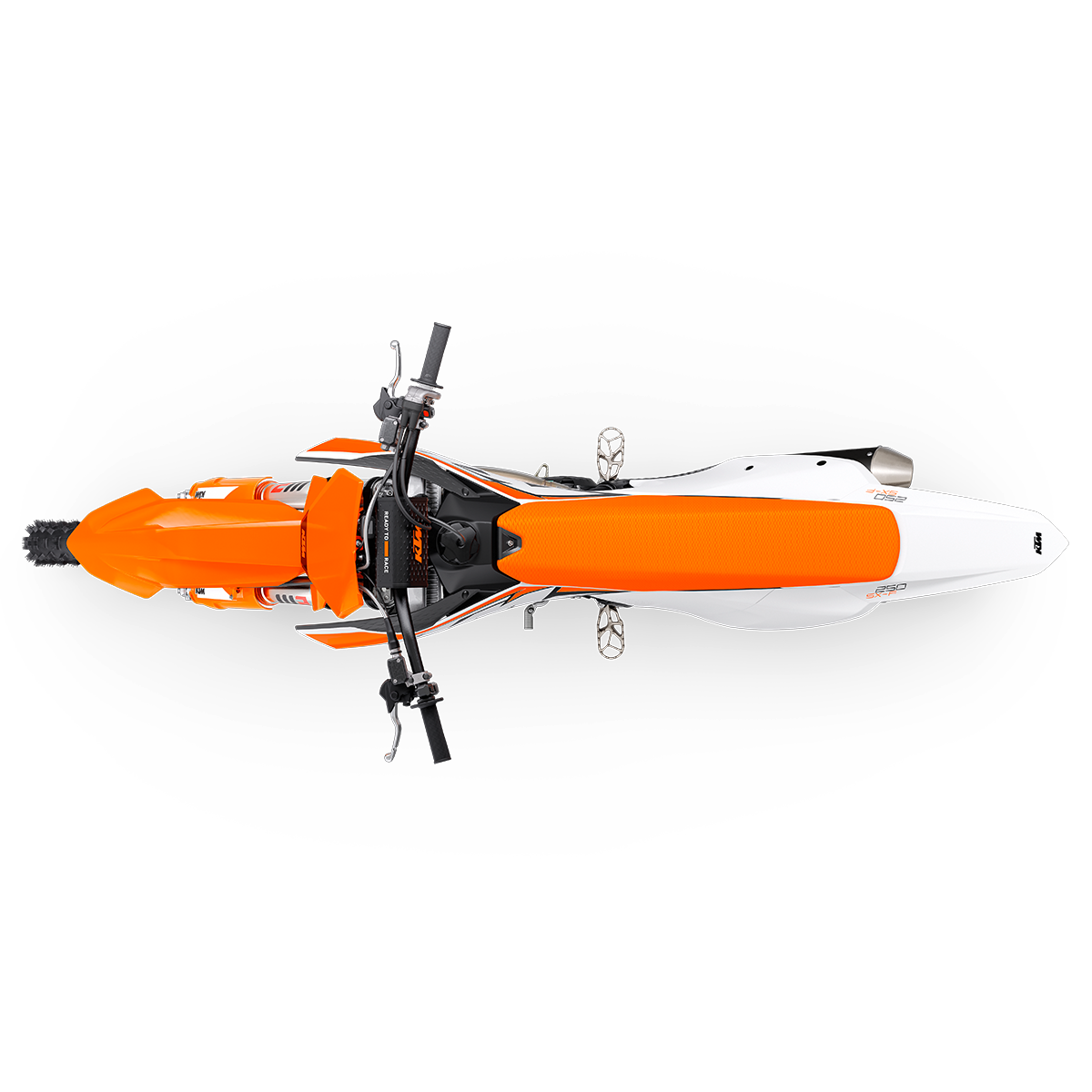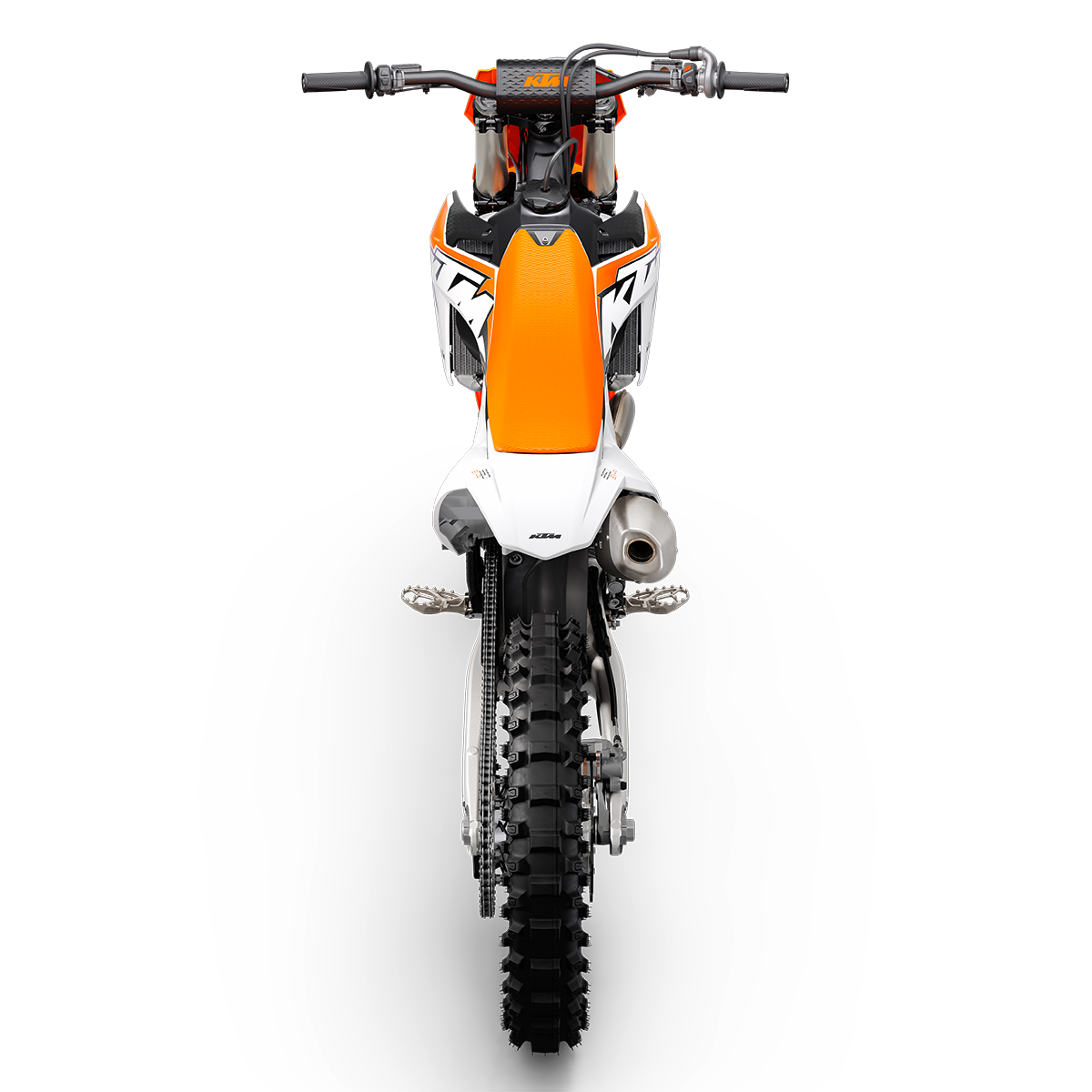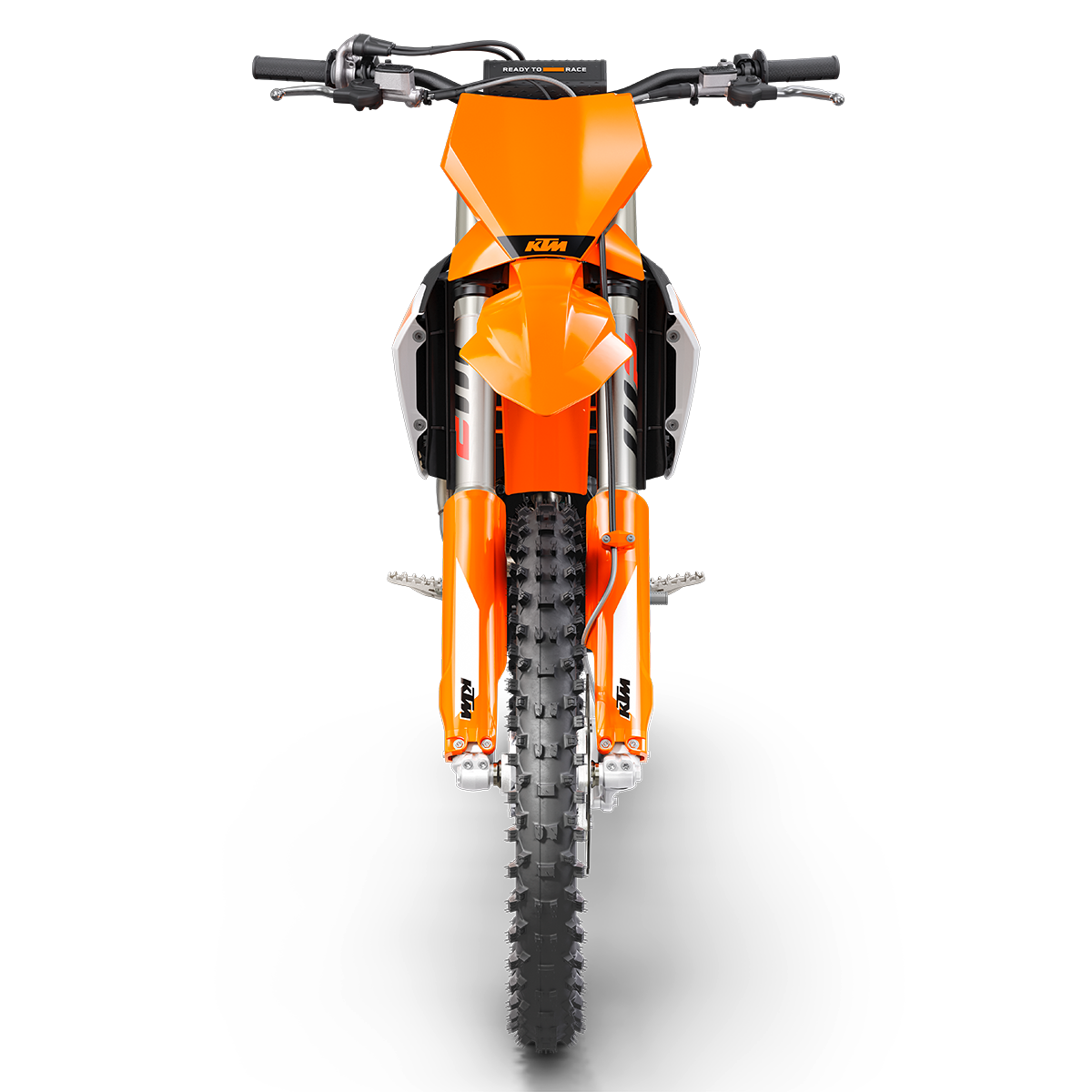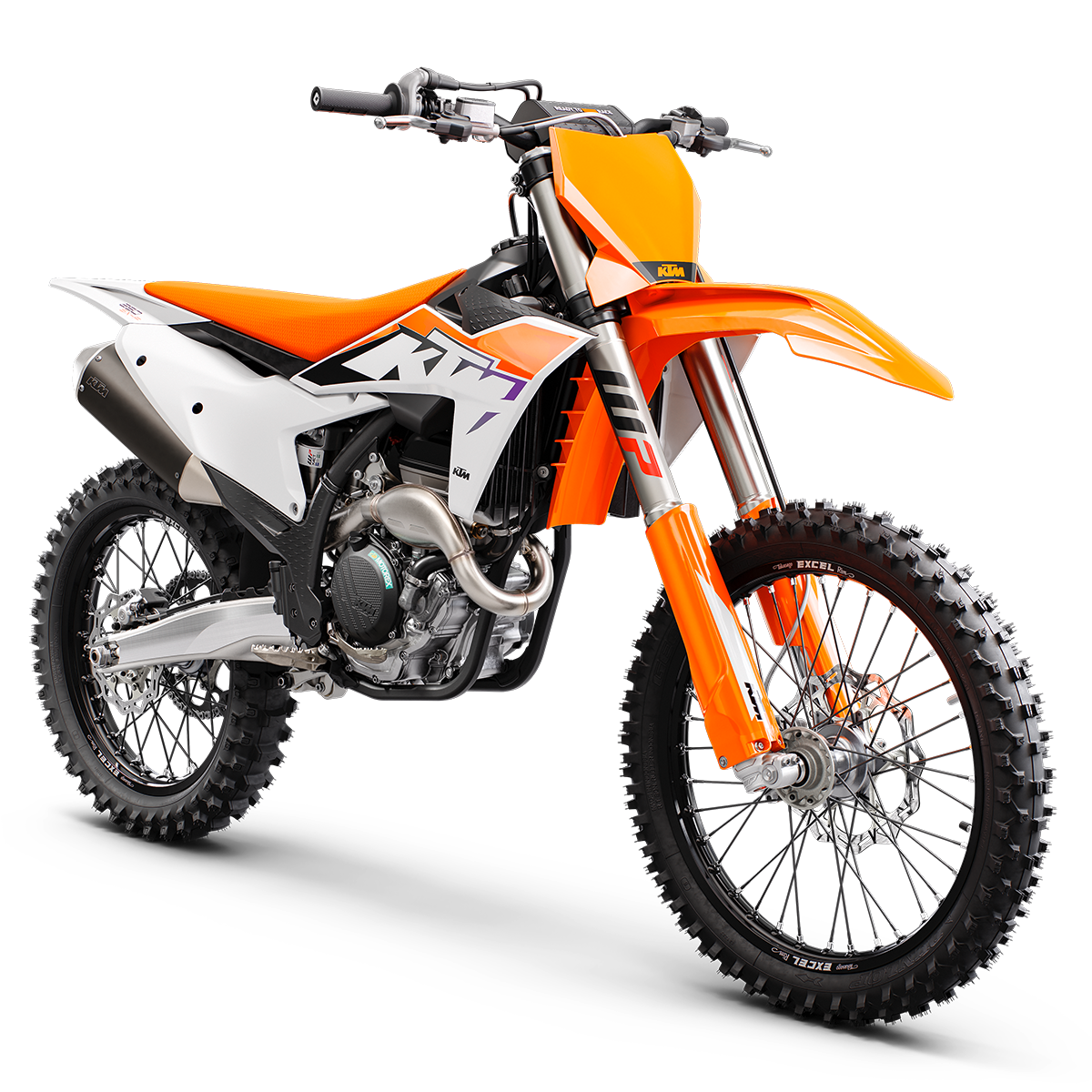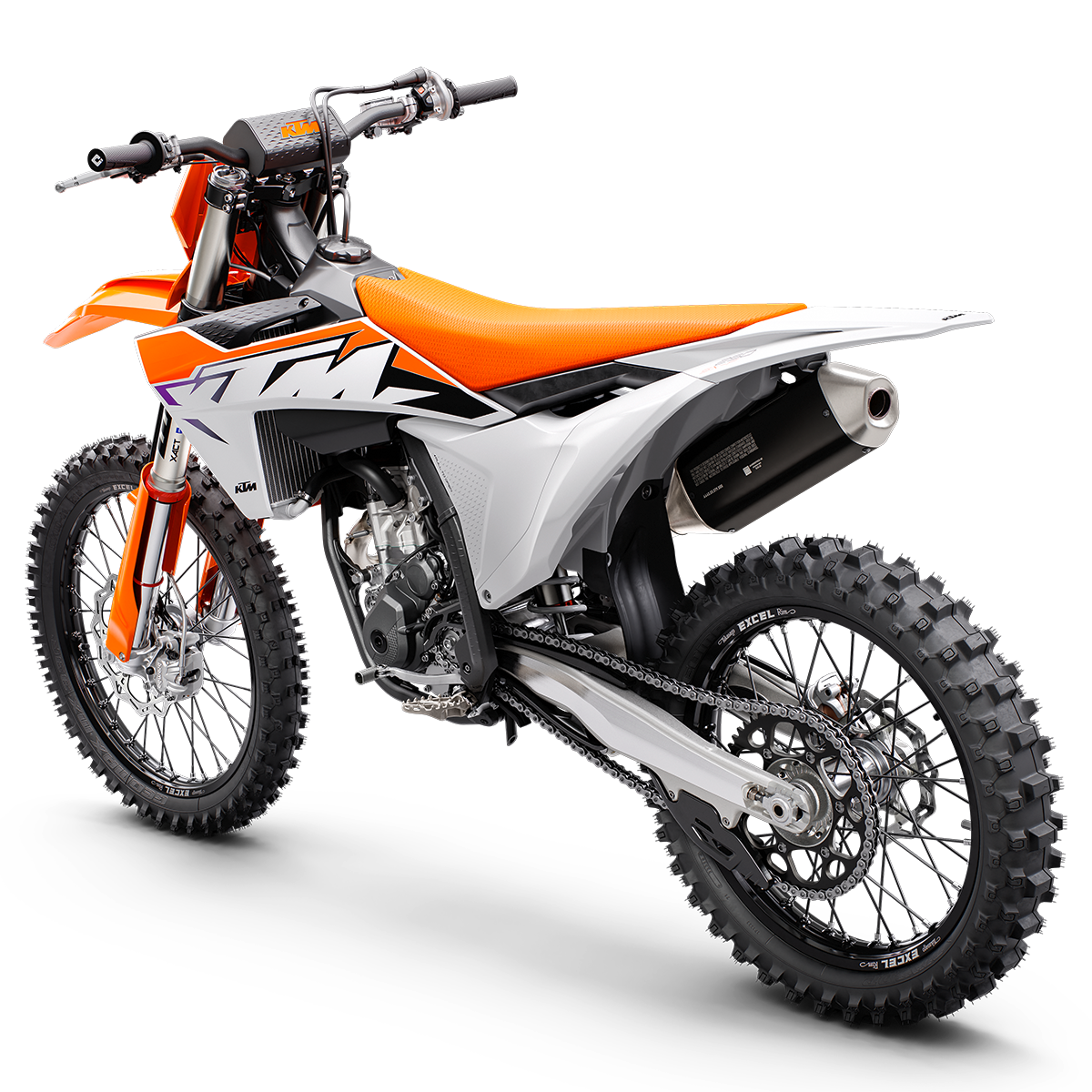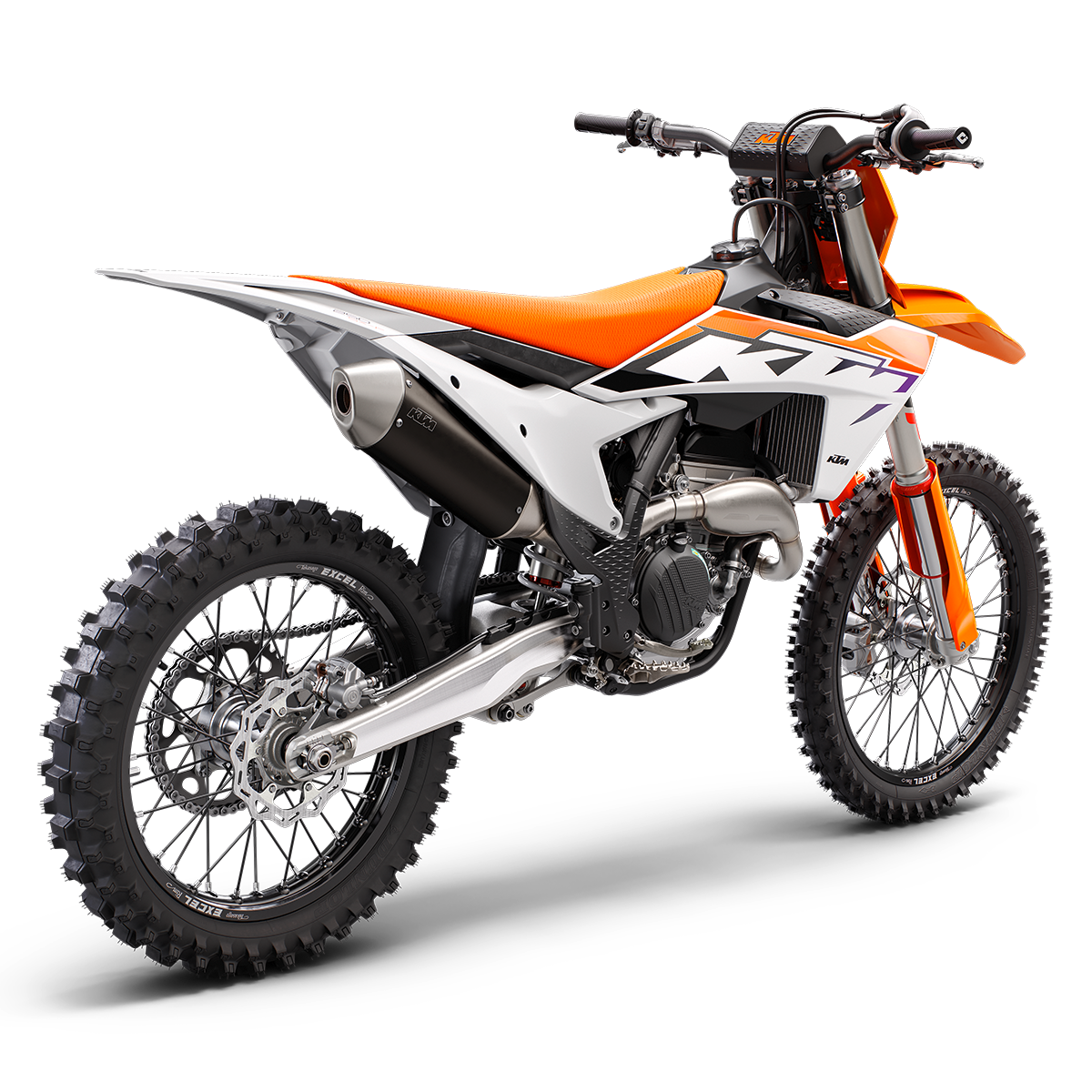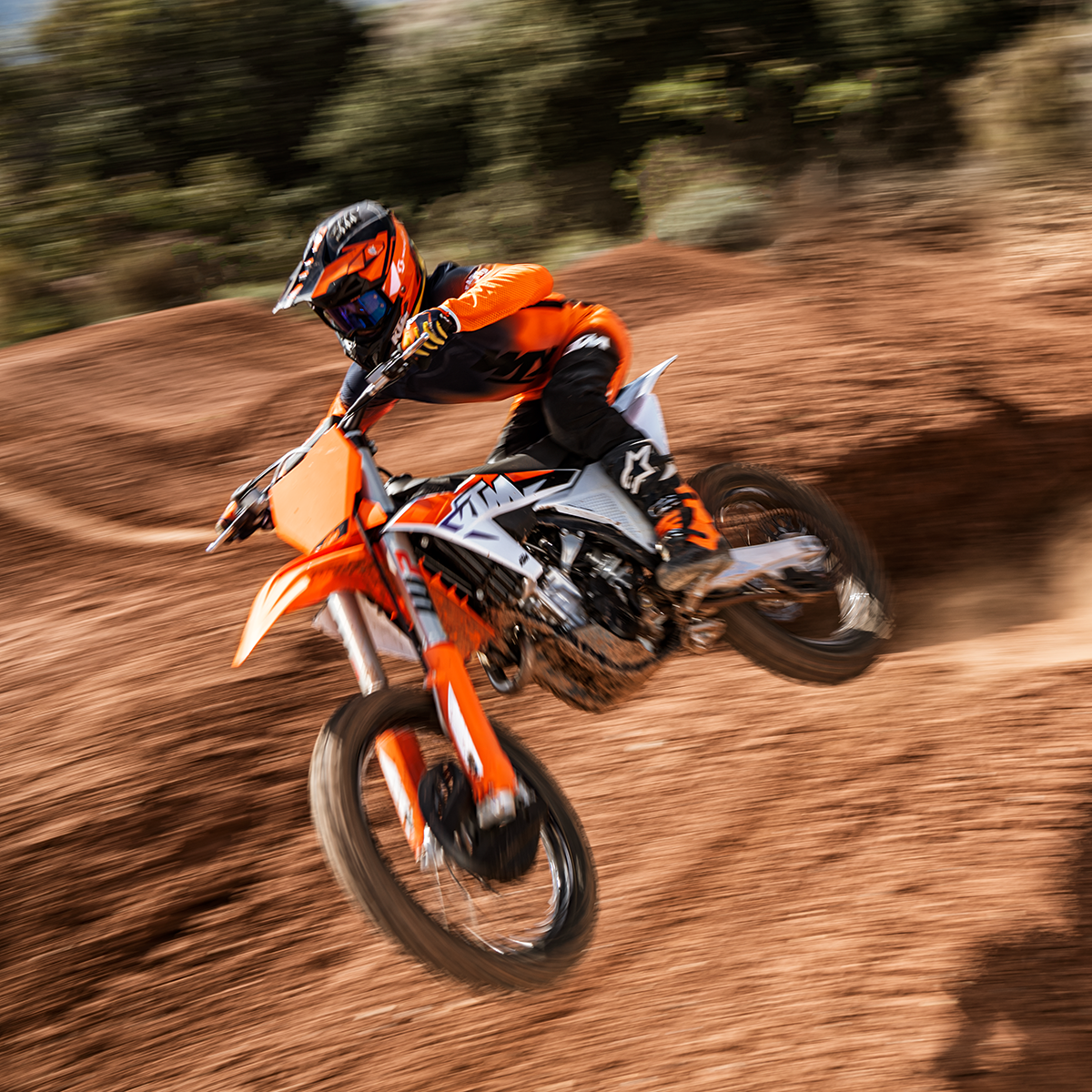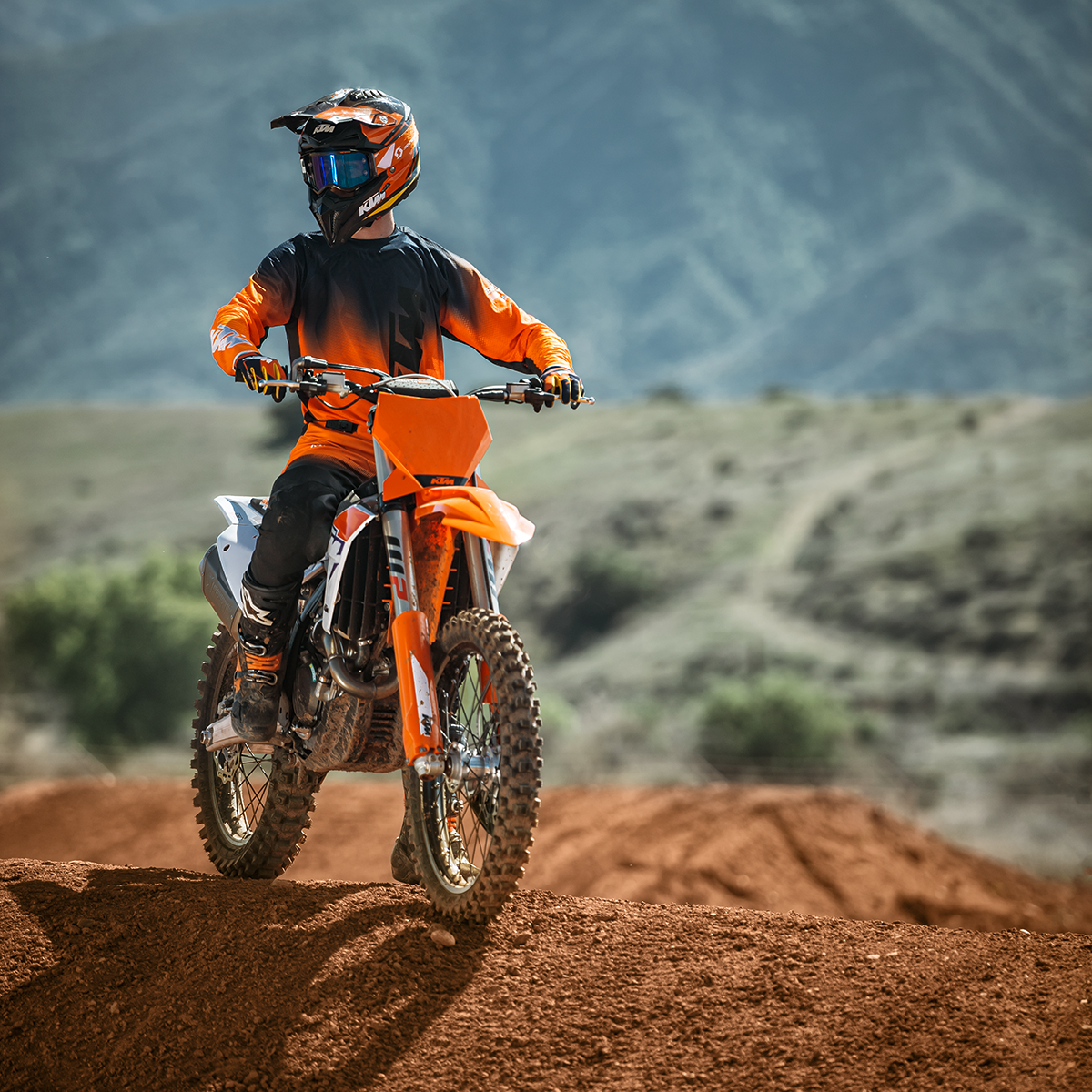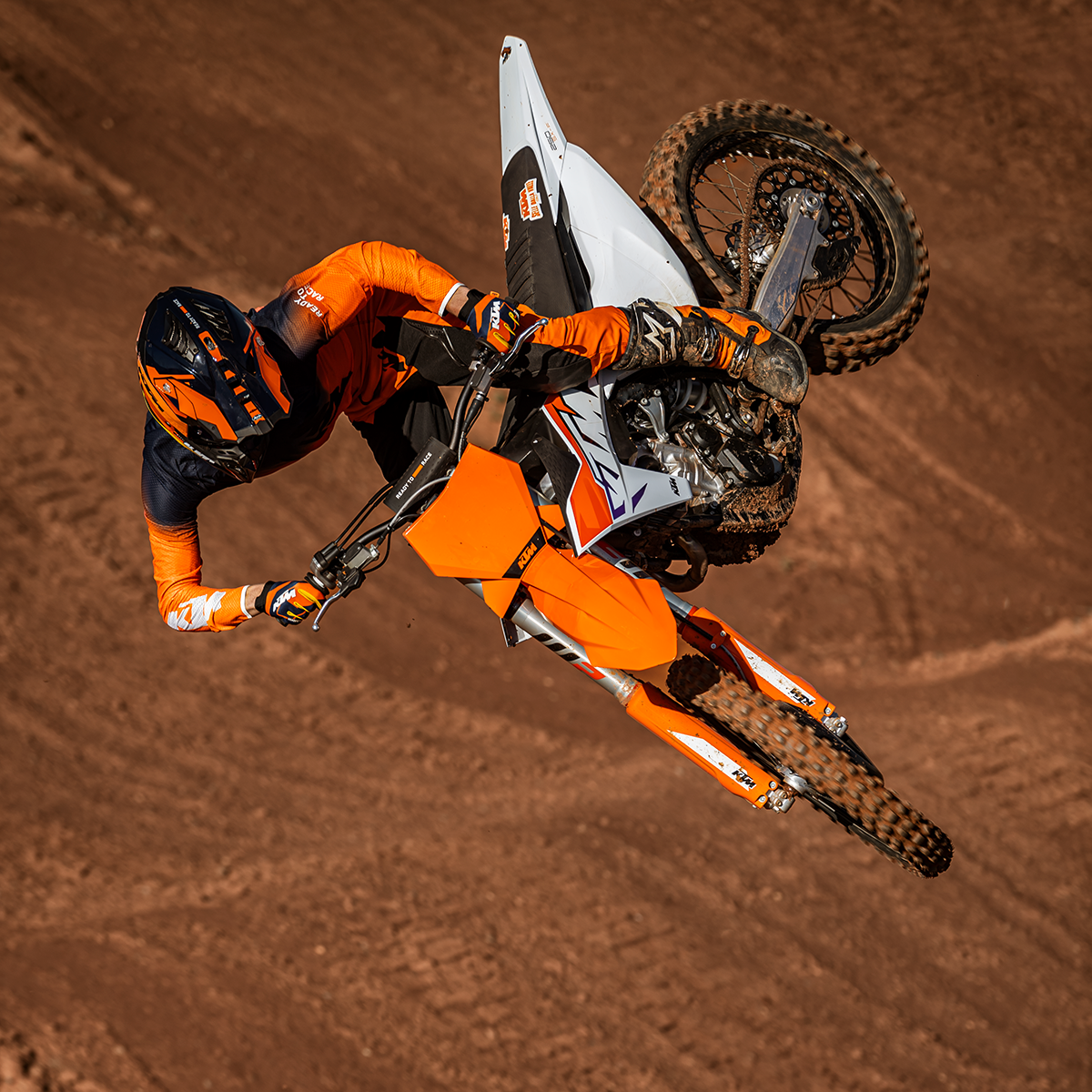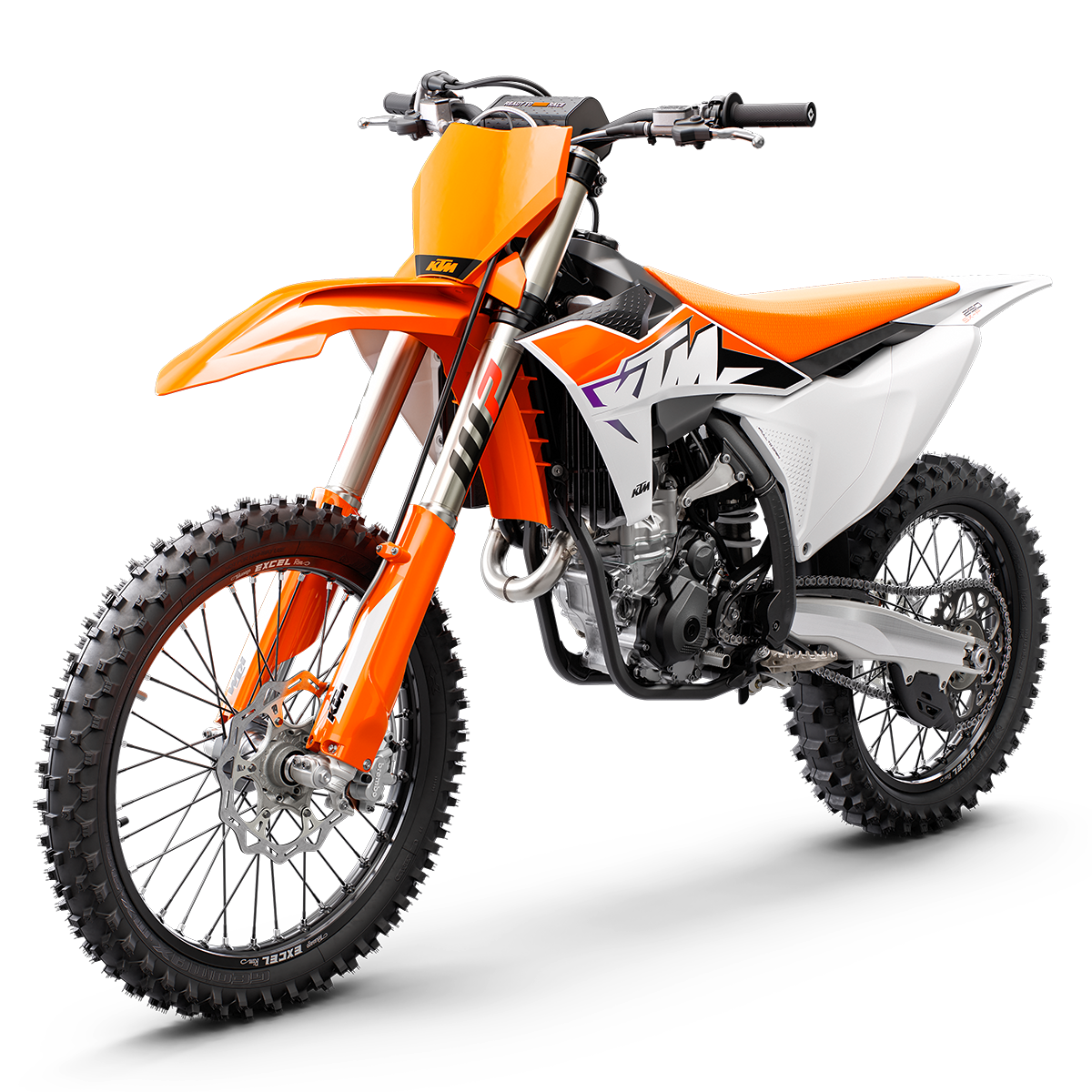 KTM 250 SX-F 2023
Sale price
From
$13,918.00
RIDE AWAY PRICE*
Looking for availability of this bike, trade-in or finance options?
Leave us a text
This brand is sold at the following dealerships:
Please contact us for availability of specific models.
*
Advertised 'Ride Away Price' includes on road costs and is subject to change. Overseas models may be shown with accessories that are not standard fitment. Fraser Motorcycles reserves the right to vary colours, specifications & pricing at any time.
THE MOST RADICAL 250-CLASS RACE WEAPON
The 2023 KTM 250 SX-F continues its assault on the highly-competitive 250 cc class. Featuring a truly user-friendly package engineered to satisfy all riders, from novice to pro, it continues the trend of being undisputedly READY TO RACE at any level. Delivering a knock-out power-punch of over 47 hp, more stability in a straight line, and with more electronic upper cuts in the bag, the 2023 KTM 250 SX-F is ready to take on the 250 cc class and dominate it.
01. BEFORE THE GATE
EASY SUSPENSION ADJUSTMENT
Get dialled in! The 2023 KTM SX range boasts totally tool-free suspension setup at both ends. Thanks to an all-new shock absorber design featuring hand-adjustable dual compression control, it allows riders to adjust high- and low-speed settings in a matter of seconds. On the front end, the forks are also easily adjusted thanks to a single air pressure preload valve, as well as through easy access click adjusters for compression and rebound. We'll even throw the air pump in as standard.
AIRBOX
Designed to provide maximum airflow, the new air filter box is designed with precisely positioned inlet ducts aimed at preventing air deformation and maintaining filter protection. The Twin Air filter and air filter support design feature a simple fail-proof mounting system for safe and accurate filter installation, ensuring the air filter is easily accessed, without tools, by removing the left side panel, for easy track-side maintenance. A vented air filter box cover is also included for all SX and SX-F models in the by-pack.
SERVICEABILITY
The 2023 KTM SX and SX-F range is engineered and designed to provide riders with easy-to-access service parts, as well as suspension adjustability. This allows faster track-side and off-season maintenance, as well as making motocross more accessible for novice riders without pit crews.
02. START STRONG
MORE USABLE POWER
Weighing in at a lightweight 26.11 kg, this mid-weight powerhouse churns out a remarkable payload of 47 explosive horsepower, making it the undisputed performance leader in the 250 cc 4-stroke class. The engine in the 2023 KTM 250 SX-F has also been carefully designed and tuned to best suit the performance and handling characteristics of the overall package, bumping up power in the mid-range and the top-end.
LAUNCH CONTROL & QUICKSHIFTER
Launch control, ENGAGED! Designed for the holeshot, the 2023 KTM SX-F range comes standard with launch control and a new Quickshifter function, allowing for fast upshifts without using the clutch. Launch control is easily engaged by pressing the traction control and Quickshifter buttons simultaneously and works by limiting the amount of power to the rear wheel, improving traction, and preventing loss of control under hard acceleration. Meanwhile, the Quickshifter function means you can bang through from 2nd to 5th gear with your focus solely on the first corner.
SELECTABLE MAPS + TC
The map select switch on the 2023 KTM SX models features a simpler design, allowing for easier functionality in switching between 2 engine maps. Map 1 provides a more linear power curve. while map 2 punches all-out with aggressive throttle and explosive power. Luckily, traction control is easy toggled to an on or off position from the same switch, ensuring maximum traction and a distinct advantage in wet or muddy conditions.
03. CALM UNDER FIRE
ABSOLUTE CONTROL
No matter how gnarly the track is, you'll stay in complete control thanks to an all-new frame design that has not only been engineered for longitudinal rigidity but also repositions rotating mass closer to the centre of gravity. A new shock mounting also provides improved anti-squat behaviour to better traction out of corners, while the footpeg mounting position has moved inwards for less risk of hooking up in deep ruts or when scrubbing jumps.
ERGONOMICS
The 2023 KTM SX and SX-F range feature an entirely new and improved rider triangle, providing improved knee contact - especially when standing on the pegs - with improved gripping surfaces all around. New plastics work to expel mud build-up in wet, muddy conditions, with a new, flatter seat profile and high grip seat cover providing exceptional rider movement and control. The polyamide reinforced aluminium subframe further enhances rider feel and feedback.
PERFORMANCE
The 2023 KTM 250 SX-F engine is tilted 2° backward, resulting in a 3mm lower front sprocket position. The engine height is also reduced by 8 mm. All of this means greatly improved mass centralization and reduced overall weight, benefiting handling and anti-squat behaviour.
04. HIT THE BIG STUFF
MASS CENTRALIZATION
Ready to rip your arms out of the sockets? Together with the benefits of mass centralization and overall reduced weight, the anti-squat behaviour of the chassis is significantly improved by changing the backbone of the steel frame concept. In layman's terms, the 2023 KTM 250 SX-F gets its power down perfectly when tearing out of corners.
WP XACT FORK
48mm air type WP XACT front fork with a split damping function provides all the confidence you need to attack the track. New hydrostops in the fork legs improve bottoming-out resistance and account for less rebound when attacking big jumps, bumps, and thumps. Redesigned fork protection rings also increase protection against dirt, making them as reliable as they are awesome.
STABILITY
The 2023 KTM 250 SX-F is rock-solid at any speed thanks to a repositioned and forged steering head connection and CNC milled triple clamps. Made from high-grade aluminium, these feature optimally tuned steering stem stiffness, perfect alignment of the fork tubes, and precise geometry of the fork clamps to ensure highly responsive and smooth fork action - not to mention unwavering stability when charging across ruts and onto the podium.
05. MAINTAINING MOMENTUM
ENERGY ABSORPTION
Besides the expertly crafted, hydro-formed, laser-cut, and robot-welded frame being engineered to provide exceptional rider feedback and straight-line stability, it consists of specifically calculated parameters of longitudinal and torsional flex. This means the frame acts as a "shock absorber" of sorts, making for a less harsh ride, resulting in less rider fatigue over many hard laps.
GROUND CLEARANCE
No one enjoys a bad hook-up. Luckily, the all-new frame and shock absorber geometry on the 2023 KTM 250 SX-F improve ground clearance of the linkage, with all-new topology optimized die-cast footpegs that are less susceptible to hooking on deep ruts, and take-offs when scrubbing.
CONSISTENCY
A new WP XACT shock absorber provides unmatched consistency lap after lap, thanks to low-friction SKF linkage seals and advanced damping characteristics for unsurpassed traction and energy absorption.
TECH SPECS
ENGINE
| | |
| --- | --- |
| TRANSMISSION | 5-speed |
| STARTER | Electric starter |
| STROKE | 48.5 mm |
| BORE | 81 mm |
| CLUTCH | Wet multi-disc DS clutch, Brembo hydraulics |
| DISPLACEMENT | 249.9 cmÎ? |
| EMS | Keihin EMS |
| DESIGN | 1-cylinder, 4-stroke engine |
CHASSIS
| | |
| --- | --- |
| WEIGHT (WITHOUT FUEL) | 101 kg |
| TANK CAPACITY (APPROX.) | 7.2 l |
| FRONT BRAKE DISC DIAMETER | 260 mm |
| REAR BRAKE DISC DIAMETER | 220 mm |
| FRONT BRAKE | Disc brake |
| REAR BRAKE | Disc brake |
| CHAIN | 5/8 x 1/4" |
| FRAME DESIGN | Central double-cradle-type 25CrMo4 steel |
| FRONT SUSPENSION | WP XACT-USD, '… 48 mm |
| GROUND CLEARANCE | 343 mm |
| REAR SUSPENSION | WP XACT Monoshock with linkage |
| SEAT HEIGHT | 958 mm |
| STEERING HEAD ANGLE | 63.9 ° |
| SUSPENSION TRAVEL (FRONT) | 310 mm |
| SUSPENSION TRAVEL (REAR) | 300 mm |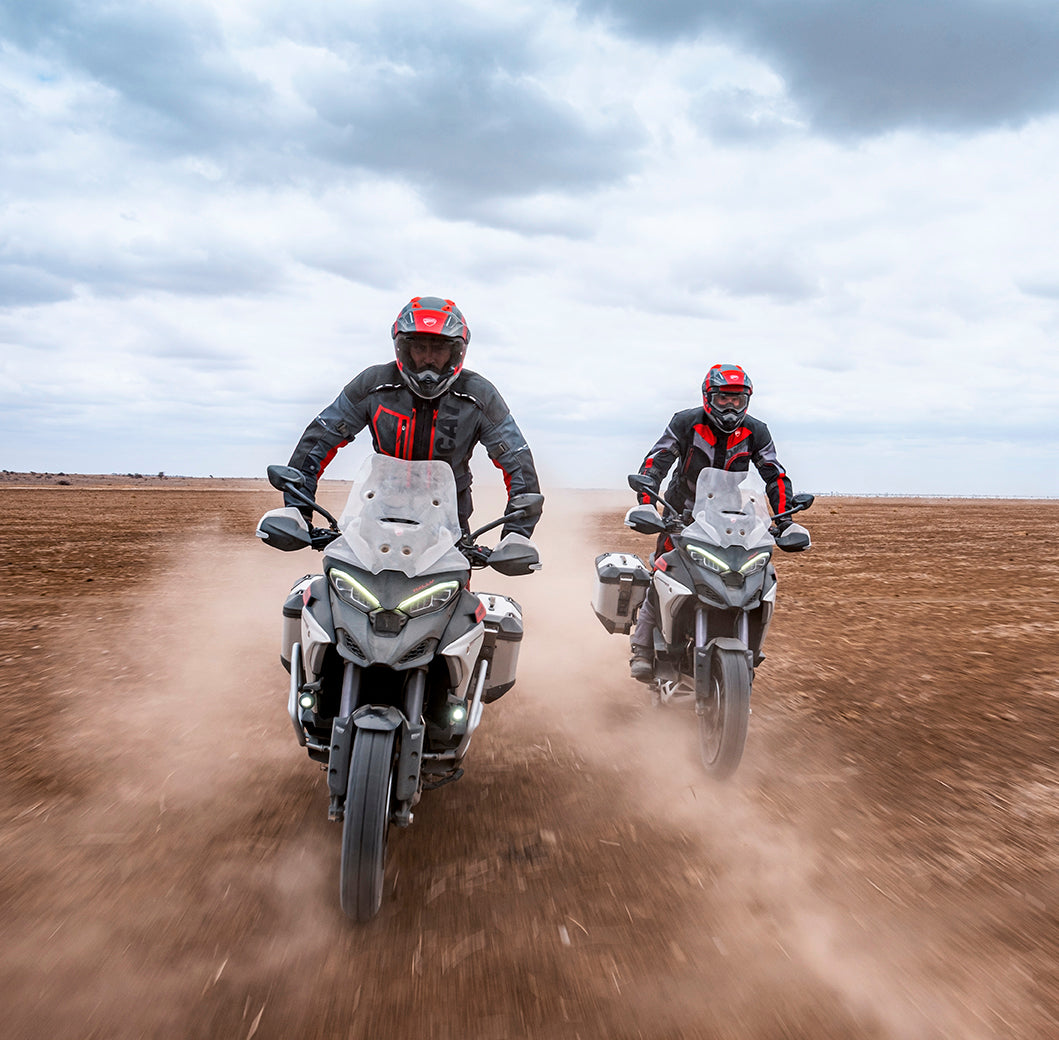 NEED SOME ASSISTANCE?
Cant find what you're looking for?
Lets us know and we can provide you with all the details