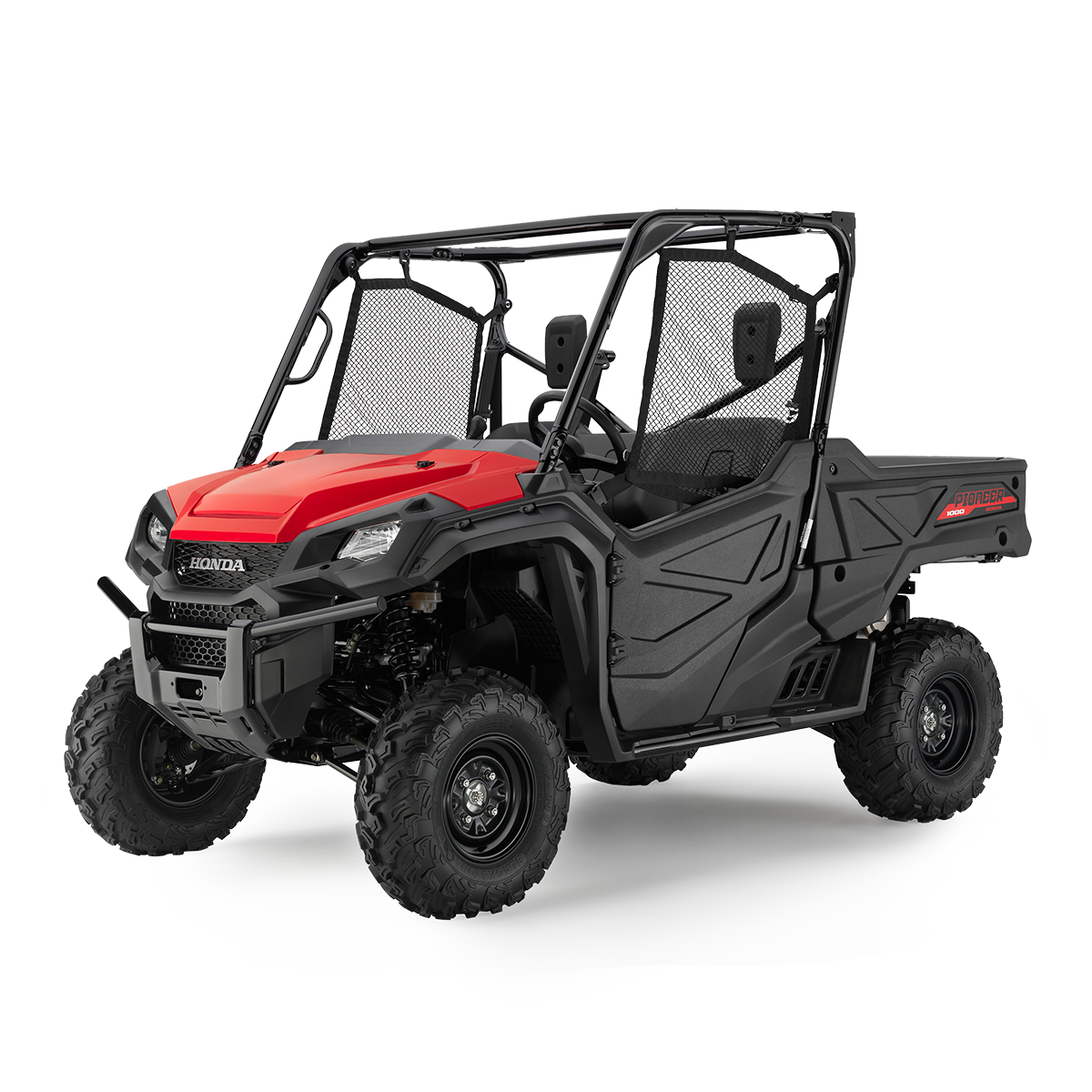 HONDA PIONEER 1000-3
Sale price
From
$29,820.00
RIDE AWAY PRICE*
Looking for availability of this bike, trade-in or finance options?
Leave us a text
This brand is sold at the following dealerships:
Please contact us for availability of specific models.
*
Advertised 'Ride Away Price' includes on road costs and is subject to change. Overseas models may be shown with accessories that are not standard fitment. Fraser Motorcycles reserves the right to vary colours, specifications & pricing at any time.
BUILT TO WORK
When it comes to side-by-sides, Honda's Pioneers are the machines you can count on for all the tough jobs! Smart technology. Superior materials. Refined engineering and something nobody else can match: Honda's well-earned and world-famous reputation for reliability and overall quality. In terms of comfort, handling, towing and user-friendly features, you're all set and the jobs that are too big to tackle alone? No worries, bring the whole crew, that's why we offer our Honda Pioneer 1000 5-seater option. It's got Honda's QuickFlipÎ seating in the bed, letting you instantly switch from a fold-flat bed configuration to comfortable passenger seating. In short, our Pioneer 1000-5 models make a versatile line of side-by-sides even more versatile. The Pioneer 1000 has a 6-speed fully automatic DCT state-of-the-art beltless transmission that is durable, efficient and easy to use, coupled with a purpose-built Honda inline, twin-cylinder, UnicamÎ 999cc engine, from the moment you buckle in, you'll see why it's the clear leader in the full-size multipurpose SXS category.

HIGHLIGHTS

Powerful 999cc twin-cylinder engine

Automatic dual clutch transmission (DCT)

4 drive modes: 2WD, 4WD, 4WD Lock and Turf

High/Low subtransmission

Electric power steering
LOW MAINTENANCE TRANSMISSION
Durable, all-gear 6-Speed fully automatic Dual Clutch Transmission (DCT) with manual over-ride mode

HYDRAULIC ASSIST TILT BED
Makes moving/dumping cargo a breeze

RELIABLE, HARDWORKING POWER HOUSE
Powerful 999cc liquid-cooled twin-cylinder UnicamÎ four-stroke that can tow almost a ton! (907kg)

VERSATILE SEATING OPTIONS
The Pioneer 1000-5 offers Honda's exclusive QuikFlipÎ seating

PERFORMANCE
POWERFUL 999CC TWIN CYLINDER ENGINE
When you know the power, you need is always at the ready, every drive is an enjoyable experience. That's precisely what you get out of the class-leading 999cc liquid-cooled inline twin. Using the same UnicamÎ cylinder head design found in our motocross bikes, it's more compact in size and it still delivers the kind of horsepower and torque you'd expect from a flagship model. Honda Programmed Fuel Injection features a 44mm throttle body that allows the fuel mapping to instantaneously adjust to any riding. To get the most out of your engine, you need the best air going into it. That's why we positioned the air intake up high under the hood. It helps ensure a clean air supply, even at deeper fording depths, and with a new viscous air filter element, you get increased performance and longer service intervals. Designed to excel in off-road use, the viscous air-filter element does an excellent job of providing clean air to the engine under tough conditions, with greater air flow and longer service intervals. We positioned the air intake up high under the hood ensuring a clean air supply enabling increased performance and longer service intervals.

A HIGH-LOW DUAL-RANGE SUBTRANSMISSION
A High/Low dual-range sub transmission that delivers the power and helps access the traction you need and open or locked front and rear differentials that help prevent you from unnecessarily tearing up delicate fields or surfaces.

ADVANCED TRANSMISSION LOGIC
The brain of the DCT, Advanced Transmission Logic, senses how you drive and adapts. Relaxed drivers get earlier shifts for a quieter ride at lower engine speeds. Sportier drivers will hold each gear longer for higher RPM shifts and when going downhill, you get true engine braking. Now that's a smart transmission.

907KG TOWING CAPACITY
The towing capacity of the Pioneer 1000 is impressive, so much so, instead of hopping on the tractor or taking out the truck, you can stay right in your side-by-side and tackle those bigger jobs with relative ease.

RUBBER MOUNTED ENGINE & EXHAUST SYSTEM
By orienting the crankshaft front to back in the chassis, we route the flow of power straight to the wheels without any right-angle detours, reducing powertrain friction and putting more grunt to the ground. The rubber-mounted engine and exhaust system insulates annoying vibration.

CONVENIENCE
QUICKFLIP SEATING
Want to bring an extra one or two passengers along for the ride? Two QuickFlipÎ seats pop up from the cargo bed on Pioneer 1000-5 model, giving you the extra seating, you need, when you need it. Switch between 3-person mode with full cargo and tilt bed functionality, to 4-person mode or 5-person mode with ease. When you need the cargo bed, the seats conveniently lay flat so you can pack cargo. Exclusive to Honda, it's a smarter system than fixed seat, multi-row models, giving you better use of space.

HYDRAULIC ASSIST TILT BED
Boasting a huge 907kg towing capacity, we've made it easy to dump your load than ever, with a hydraulic assist tilt bed lever that can be accessed from outside the vehicle, or right from the driver's seat.

DRIVER & PASSENGER PROTECTION
The Occupant Protection Structure uses large-diameter tubing, and meets OSHA's rollover protection standard. The hard doors and roll-up side nets help keep debris from entering the cabin, and auto-style three-point seatbelts are equipped with an emergency locking retractor mechanism, to help optimize passenger security. When you put this much safety first, fun is sure to follow.

HARD ROOF & TOW HTICH TOWBALL
Providing outstanding weather protection. It is designed to fit over the cabin utilising Honda's Tool-Less clamping system for quick installation & removal. Compatible with all Honda Accessory windscreens. Tow hitch and ball are also standard.

CABIN STORAGE
In the cabin, a convenient glovebox & cup holder holds your essentials and keeps them dry. The water-resistant door helps prevent the elements from getting inside, while the in-dash design provides good storage space, without compromising on passenger legroom.

LCD DISPLAY
The large multi-function LCD dash display is full of the information you want. In addition to the standard gear position indicator, speedometer, odometer, trip meter, and hour meter you get readouts for fuel level, clock, coolant temperature and Honda's "maintenance minder" system.

HANDLING
SELF-LAOD LEVELING REAR SUSPENSION
Even when you push your Pioneer 1000-5 to the limits, you compromise nothing. Just take the load-levelling suspension with cargo, passengers or both piled into the back the rear suspension automatically adjusts to the weight change. You maintain ground clearance, comfort and handling, without compromises. Available on the Pioneer 1000-3-seater as an accessory.

DUAL HYDRALIC DISC BRAKES
The Pioneer's uncompromising power helps take you further than ever before. The four-wheel disc brakes minimize debris from building up, ensuring consistent performance and giving you confidence, you need.

BIGGER TYRES
Practically speaking, the 27-inch tyres on 12-inch rims help increase ground clearance, improve ride comfort, and deliver better traction. Realistically speaking, they just look great.

ELECTRIC POWER STEERING
Both speed- and torque-sensitive, Honda's Electric Power Steering (EPS) excels at reducing steering effort and kickback through the steering wheel. It's a big help when riding over logs, in rocking terrain or on long sidehills. A specially engineered mounting system for the EPS unit increases strength and rigidity. What makes it even better is the added assist you get when you need it most, like when you're in 4WD, driving at lower speeds, or manoeuvring over rough conditions.

INDEPENDENT FRONT & REAR SUSPENSION
Dual A-arm suspension gives you 268mm of travel in the front and 254mm of travel in the rear. Pair that with stellar ground clearance, and you maximize available traction and superior comfort manoeuvring over terrain other side-by-sides would shy away from.

PADDLE SHIFTING
Steering column-mounted paddle shifters add a serious dose of performance in every drive. In Manual mode, they let you shift without ever taking your hands off the wheel, and in Automatic mode, they let you override the current gear with a quick up or downshift, holding that gear for several seconds before returning to Automatic mode.

FOUR DRIVE MODES
Don't tear up sensitive surfaces. Select Turf Mode. Want to access as much traction as possible? Put it in 4WD. Need maximum power at all four wheels? Lock the front and rear differentials. And the best part is, you can do it all with a shift of a single lever.

TECH SPECS
CHASSIS

| | |
| --- | --- |
| Brakes | |
| Brakes (F) | 210mm hydraulic disc |
| Brakes (R) | 210mm hydraulic disc |
| Steering | |
| Power Steering | STD |
| Suspension | |
| Front Adjustability | - |
| Front Suspension Type | Independent double-wishbone |
| Front Wheel Travel (mm) | 268 |
| Rear Adjustability | Preload |
| Rear Suspension Type | Independent double-wishbone |
| Rear Wheel Travel (mm) | 254 |
DIMENSION, WEIGHTS & CAPACITIES
| | |
| --- | --- |
| Capacities | |
| Fuel Capacity (L) | 30 |
| Dimensions | |
| Bed Dumping Angle | 45Îç |
| Turning Radius (m) | 4.2 |
| Wheelbase (mm) | 2,038 |
| Bed Height (mm) | 274 |
| Bed Length (mm) | 916 |
| Bed Width (mm) | 1,403 |
| Ground Clearance (mm) | 326 |
| Overall Height (mm) | 1,932 |
| Overall Length (mm) | 2,966 |
| Overall Width (mm) | 1,599 |
| Seat Height (mm) | 854 |
| Weights | |
| Bed/Tray Weight Capacity (kg) | 454 |
| Kerb Weight (kg) | 703 |
| Max Weight Capacity (kg) | 748 |
| Towing Capacity (kg) | 907 |
POWERTRAIN
| | |
| --- | --- |
| Engine | |
| Bore & Stroke (mm) | 92 x 75.15 |
| Compression Ratio | 10.:1 |
| Cylinders | Inline 2 |
| Displacement (cc) | 999 |
| Engine Type | Liquid-cooled 4-stroke |
| Fuel System | Fuel Injection |
| Starter | Electricξ |
| Valves | 8 |
| Transmission | |
| Drive Modes | 2WD, 4WD, 4WD Lock, Turf |
| Transmission | 6-speed with reverse; manual and automatic modes |
| Drive | Shaft |

TYRES & WHEELS

| | |
| --- | --- |
| Tyres | |
| Tyres (F) | 27x9-12 |
| Tyres (R) | 27x11-12 |

WARRANTY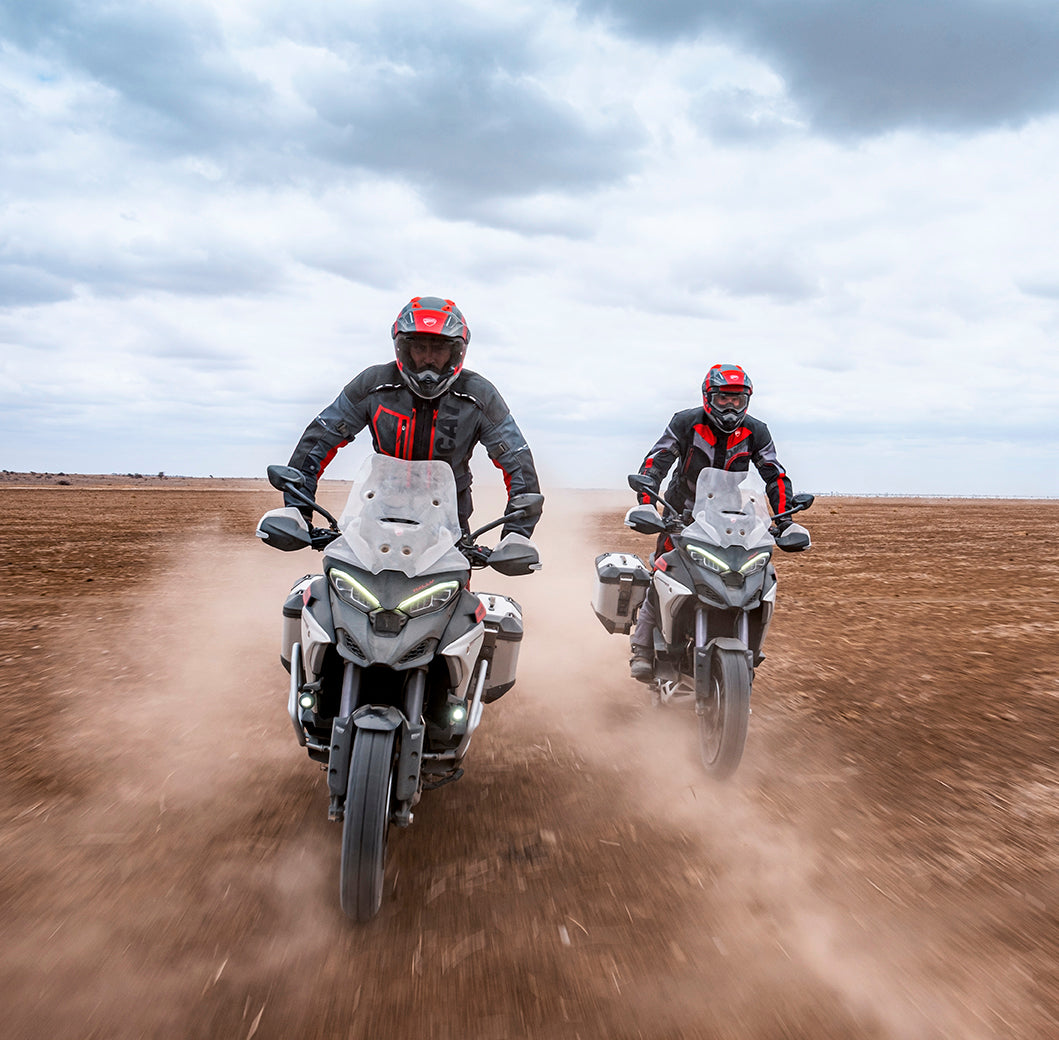 NEED SOME ASSISTANCE?
Cant find what you're looking for?
Lets us know and we can provide you with all the details